The one on my HOME page is by Kikugawa Eizan (1787-1867)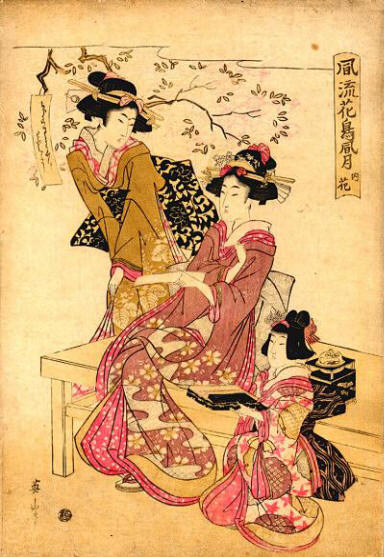 personal collection


I regard Kunisada as underrated as he was prolific.
I especially appreciate his work with primary colors as demonstrated in this print.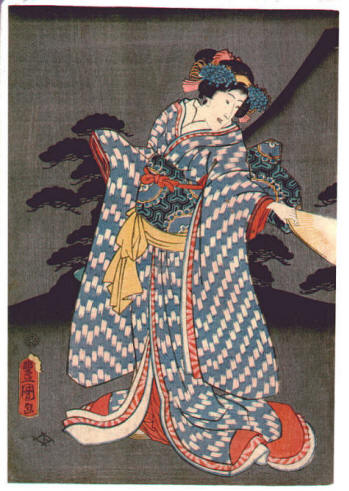 personal collection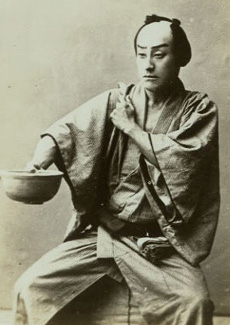 Does this actor look like the print on the right? >
They are the same person!
Interested in modern Japan?
Photos from the
San Francisco J-Pop summit
SHIFT is a Japanese online design magazine,
and a great place to start. The incredible creativity continues.
But if you pine for ancient Edo,
please enjoy my collection of Ukiyo-e prints.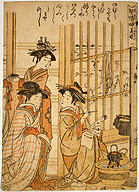 for a funny photo
of me dressed as a geisha
for Halloween with Nahoko
Nahoko is my friend from Japan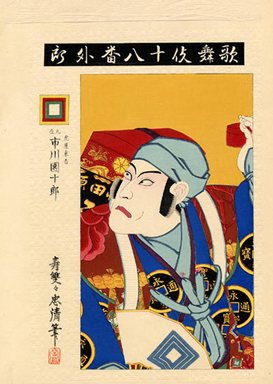 personal collection
I collect fine Primary color compositions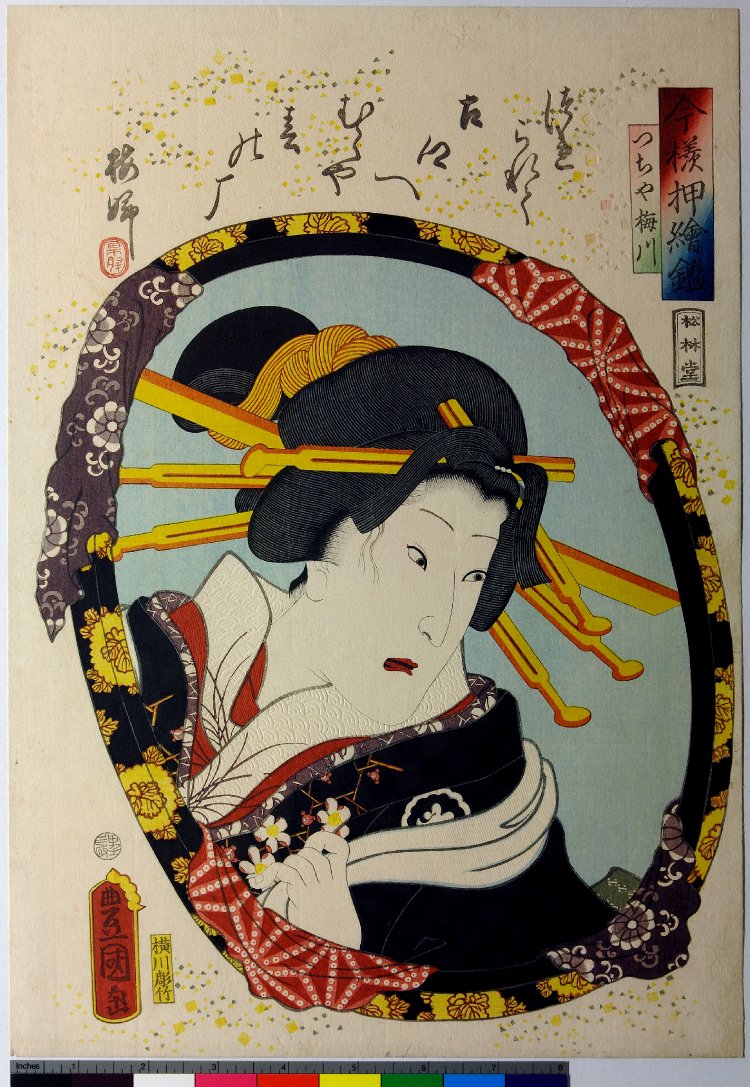 personal collection